Okay, first I will admit that my title is very lame. I'll attribute it to the fact that I have been trying to come up with Weird School Series rhymes in preparation for our author visit of Dan Gutman so I'm little worn out with coming up with a rhyme on a dime.
A few weeks back I entered a
contest
for a Back To School Giveaway! Three different bloggers were offering two selections each from their Teacher's Notebook Shop. As you can see below, I was one of the lucky ones!
Here are the three blogs I won from: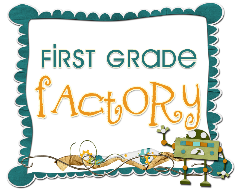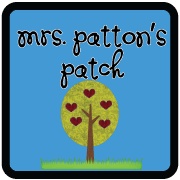 I selected some really amazing things!
From First Grade Factory I chose:
Nursery Rhyme Homework
--I thought this was a great idea as our little ones are not coming to school knowing nursery rhymes and fairy tales and yet references to both will appear on state testing. We need to bring back both of these genres!
Teacher Talk: Modeling and Developing Text Interaction
--This is a fantastic resource aligned with Common Core Standards that provides text cards to support children as they interact with text. From previewing text to synthesizing text...it covers everything!
From The Teacher Wife:
Action Verbs
--This is a great 30 page unit that includes anchor charts, activities, games and assessment tools. The graphics are so cute!
All About Nouns
--Another cute unit chock full of charts, games, activities and cross curriculum linking!
Mrs. Patton's Patch
Phonics Friend
--Short and long vowel patterns complete with adorable characters and their favorite things. Such as "Short A Max" whose favorite color is black and favorite pet is a cat....so cute! There are also loads of other printables that go along including posters for word walls!
Writing Interactive Notebook
--Perhaps my personal favorite...naturally. These are fantastic printables that create a wonderful interactive notebook. She also offers a free download that shows you how to assemble the notebook in a prong folder. If you have always wanted to try a Writer's Notebook, this is the place to go! Love, love, love it!
A big thank you ladies for all the wonderful stuff. I encourage everyone to head over to their stores and check out their items...they have lots of goodies!